Home
---
The site is regularly updated so please keep checking us out.
Mission Statement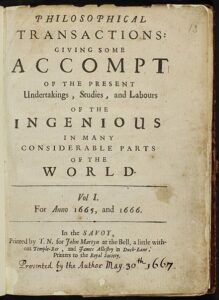 The academic journal was born in 1665 with The Philosophical Transactions of the Royal Society  under the editorship of Henry Oldenburg. The Charter of the Royal Society was dedicated to 'improving natural knowledge'.
The development of the academic journal as the cornerstone of the emerging global system of scientific communication and scholarship was closely tied to peer review and the history of the printing industry.
Today academic publishing is undergoing dramatic changes as it shifts from print to electronic format and digital media, and also to video and new social media technologies, all along now hugely influenced by the development of algorithms to establish many forms of bibliometrics and analytics.
This Editorial Collective is based around the journal Educational Philosophy and Theory, the flagship journal for the Philosophy of Education Society of Australasia (PESA) that sponsors the development of a journal ecosystem or hub comprising several journals in order to:
develop an experimental and innovative approach to academic publishing
explore the philosophy, history, political and legal background to academic publishing and publishing models
build a groundwork to educate scholars about important contemporary issues in academic publishing
encourage more equitable collaborations across journals and editors
establish a public journal knowledge infrastructure
develop collective writing projects, and editing, and reviewing, skills for members (the Editorial Development Group)
---
The Springer Encyclopedias
Invitation to become a Section Editor for one of three new Springer Encyclopedia projects. You will be supported by a professional team at Springer in a global, dynamic and continuously updatable project where educationalists can develop, share and support the latest relevant materials. Your expertise is valued and we hope you will become involved as part of a professional team working together on these projects.
As Section Editor you will be responsible for editing ten contributing authors, with each contributor writing an entry of 3,000 words including 3-5 references.
Please indicate a preferred topic and feel free to discuss themes or topics you think may be appropriate for this project, by contacting:
Michael A. Peters, Distinguished Professor, Beijing Normal University, PR China.  mpeters@bnu.edu.cn
These Encyclopedia projects are dynamic living reference works for educational research and practice that are continuously updated on a dedicated web site, and have hard copy books appearing in companion volumes.