Home
---
Mission Statement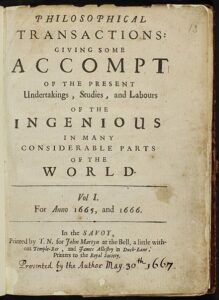 The academic journal was born in 1665 with The Philosophical Transactions of the Royal Society  under the editorship of Henry Oldenburg. The Charter of the Royal Society was dedicated to 'improving natural knowledge'.
The development of the academic journal as the cornerstone of the emerging global system of scientific communication and scholarship was closely tied to peer review and the history of the printing industry.
Today academic publishing is undergoing dramatic changes as it shifts from print to electronic format and digital media, and also to video and new social media technologies.
This Editorial Collective is based around the journal Educational Philosophy and Theory, the flagship journal for the Philosophy of Education Society of Australasia (PESA) that sponsors the development of a journal ecosystem comprising several journals in order to:
develop an experimental and innovative approach to academic publishing;
explore the philosophy, history, political and legal background to academic publishing;
build a groundwork to educate scholars regarding important contemporary issues in academic publishing;
and encourage more equitable collaborations across journals and editors.